All our professionals at Markham Foot Care Clinic maintain the highest levels of accreditation and pursue ongoing education to stay abreast of the latest trends in podiatric medicine.
Brian Cragg, DCh, BSc (Hons) Podiatric Medicine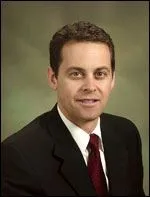 I enjoy treating patients of all ages including children, active adults and the elderly. Healthy feet are important to help maintain an active lifestyle. My goal is to treat people gently and quickly so they can get back to their active lives pain free as soon as possible.

I enjoy the practice of podiatric medicine and always do my best for my patients. That's why I feel it's so important to be able to meet the requirements for membership in outstanding professional organizations. Membership also provides an opportunity for me to share experiences with colleagues and hopefully better our profession.
Member, College of Chiropodists of Ontario
Member, Ontario Society of Chiropodists
Member, Canadian Federation of Podiatric Medicine
Member, American Podiatric Medical Association
Member, American Academy of Podiatric Practice Management
Board of Directors, Canadian Federation of Podiatric Medicine
Education
University of Sunderland (England)
Durham School of Podiatry
Honours Degree of Bachelor of Science (Podiatric Medicine)

Toronto Institute of Medical Technology (Michener Institute of Applied Sciences)
Chiropody Program